Brand Website
Get a simple and easy to use website for your business identity of Vehicle Transportation with Rocketflow.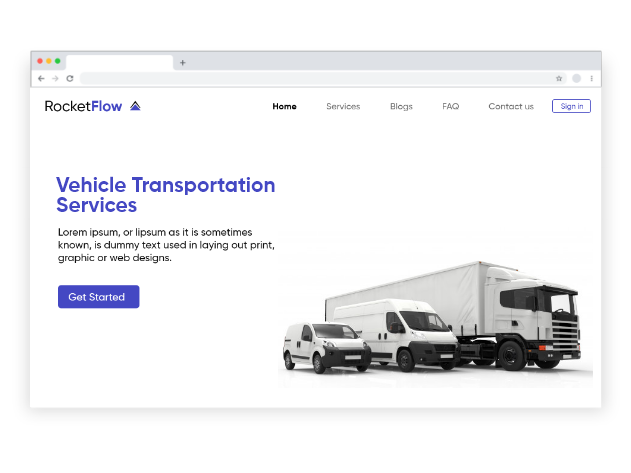 User Journey With Login Flow
Rocketflow lets you manage user contacts, sign up using your Brand Website for creating and managing their bookings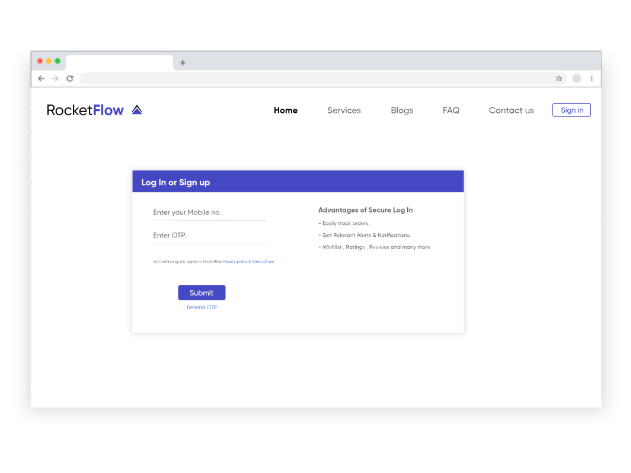 Booking Management
Rocketflow lets your customer create and manage booking through simple and easy to use booking management flow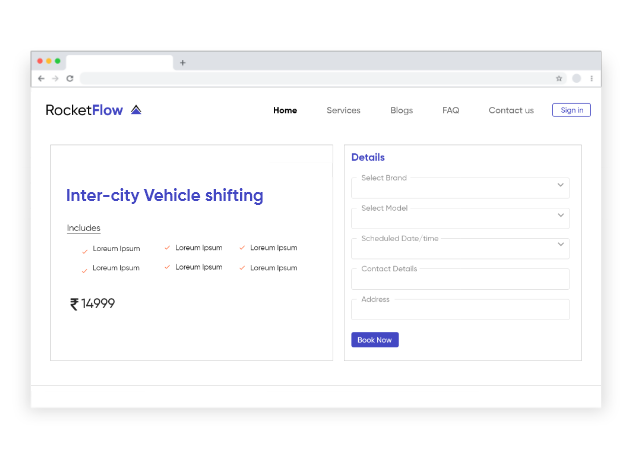 Integration With Payment Gateway
Rocketflow is pre integrated with widely used payment gateways like Paytm, PayU, Razorpay (and many more) for letting customers create bookings and pay for extensions or capture any other payments for your vehicle operations. Get a simple, easy to use and fully integrated Vehicle booking platform with Rocketflow.