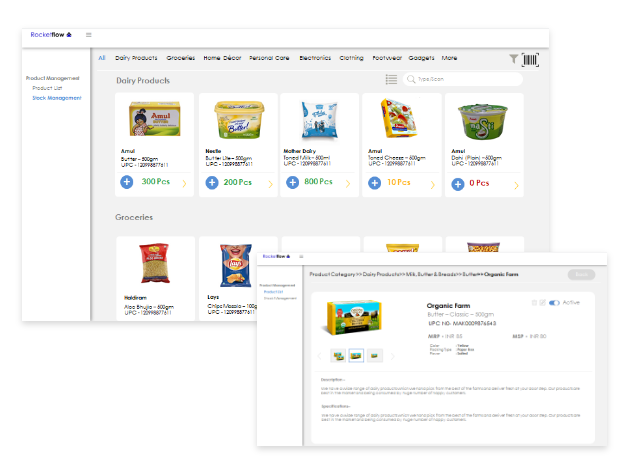 Manage Inventory
Rocketflow web portal helps you manage Suppliers, Product Categories, Subcategories and Products. Create and Manage your storefront through Rocketflow. Get real time insights into inventory availability across stores and locations.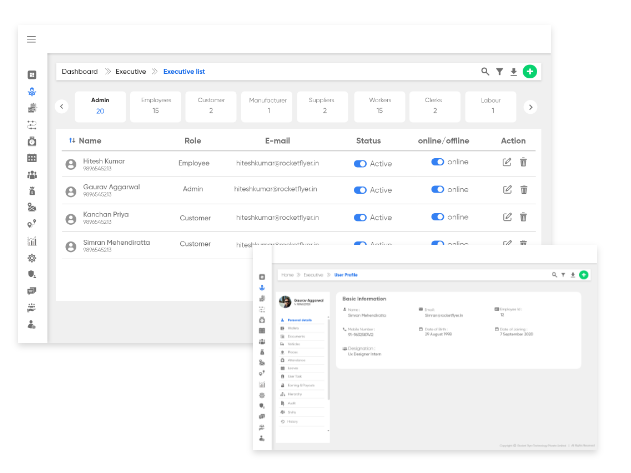 Manage Users
Add and Manage users for day to day task assignments, attendance and leave functionality through Rocketflow web portal. Manage organizational hierarchy, map approvers and managers for tasks, get real time reports based on users, tasks performed by users in a time duration.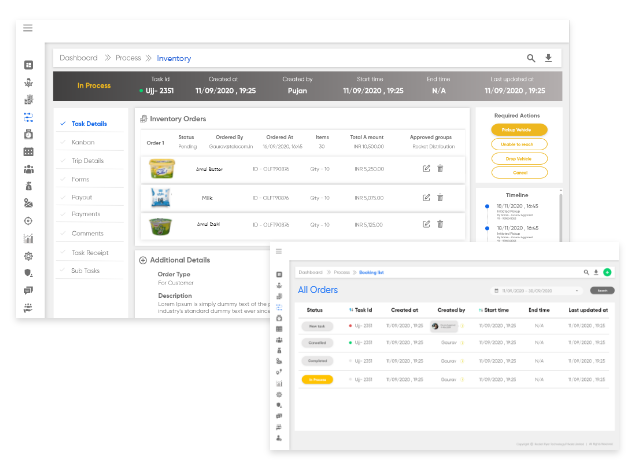 Manage Processes
Rocketflow is configurable for mapping operational business process like Procurement Approval, Inventory and Production Planning, Logistics and Fulfillment Processes to name a few. Processes can further be broken down into stages which can be tagged with relevant user groups for performing actions. Experience End to End process automation with Rocketflow.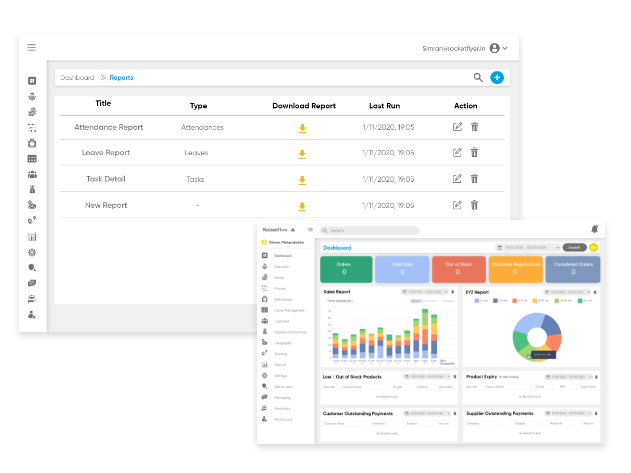 Generate Reports
Rocketflow platform allows decision makers to be on top of their business operations by providing them real time dashboard into all the processes running across different stores and locations. Managers can download reports for attendance, leave, processes, inventory in real time. Increase business efficiency with Rocketflow.