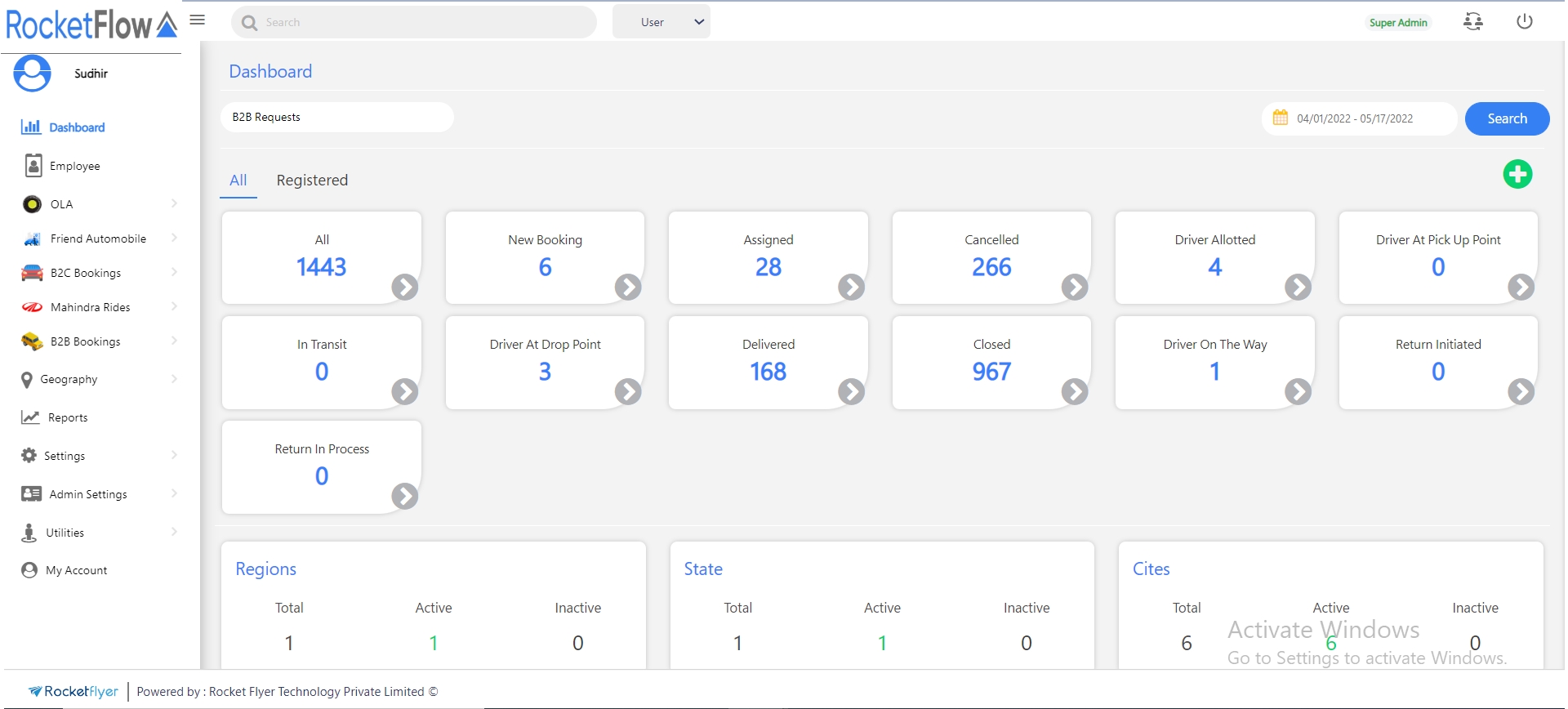 Web Based Admin Solution
An integrated Web Admin Portal is provided to System Administrators and Supervisors to control their Vehicle Transport Operations. Through the platform, Rocketflow enables you to track bookings, manage drivers, and retrieve real-time reports.
Process control & Supervision
You may map your business processes for vehicle transport operations using Rocketflow. Rocketflow enables you to request, manage, and follow the progress of bookings in real time.
User Activity & Payouts Management
Rocketflow enables your drivers and executives to electronically punch in and out to record their attendance, track the number of confirmed bookings, and handle payouts, earnings, and reimbursements.