Customer App
Rocketflow lets your customer sign up, place and manage orders through Android and iOS Mobile Apps. Rocketflow lets you reach out to your customers through push notifications for promotional notifications and order related messages.
Delivery App For Executives
Rocketflow lets your delivery executives accept delivery requests, manage order delivery using the Android and iOS Mobile Apps. Rocketflow tracks delivery executives during the trip through app based GPS tracking. Rocketflow also supports managing delivery executive earnings and payouts.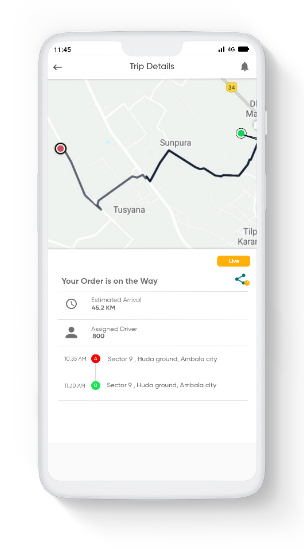 Admin App
System Administrators and Supervisors can keep a tab on the end to end eCommerce operations through the mobile App. Rocketflow lets you get a dashboard view of the overall operations from number of orders placed, accepted, assigned and being delivered.