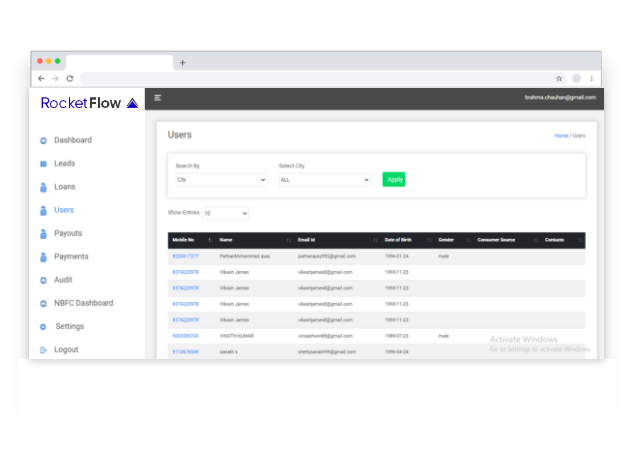 Manage Users
Rocketflow lets you map your team and organization to digitize the operational processes. Also, manage your end customers through a single web portal.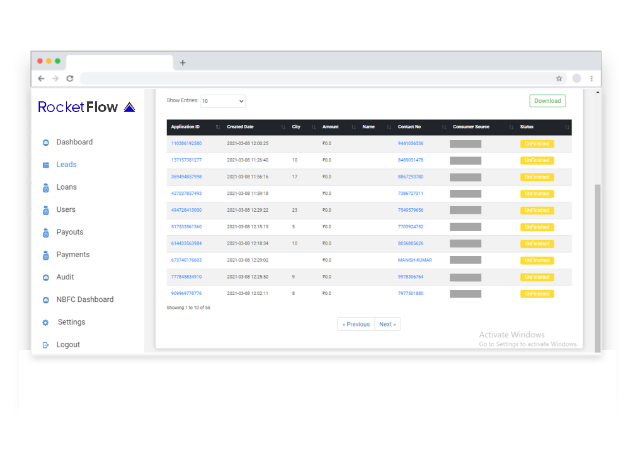 Manage Loan Applications
Get an End to End Loan Journey view with Rocketflow. Use the web portal to get every detail pertaining to the loan, data captured during the loan processing, documents collected and signed by customer and synched with the NBFCs. Ensure full compliance adherence with Rocketflow.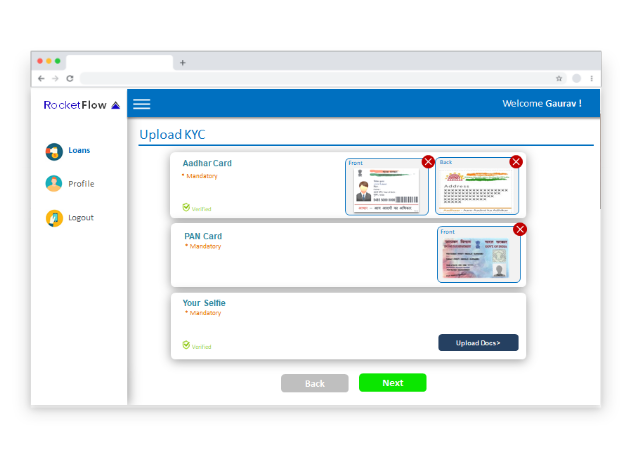 Manage Documents and Verifications
Rocketflow lets you manage documents and data collected, archive the data, helps you retrieve the data for any audit purposes.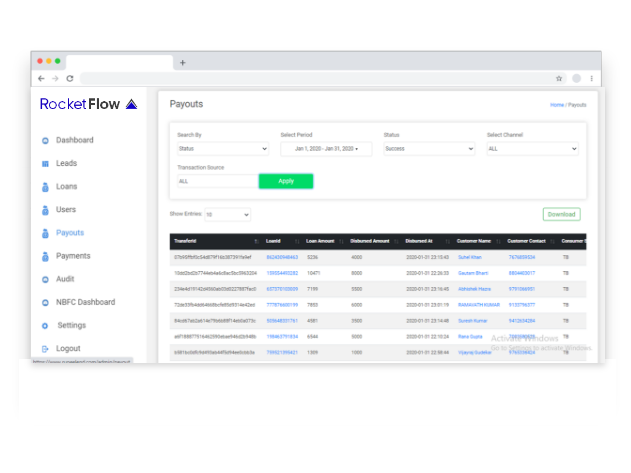 Manage Approvals and Disbursal
Rocketflow lets you map the operational processes, loan disbursements and collection journey, map roles to approve specific actions and ensure real time digitization in action.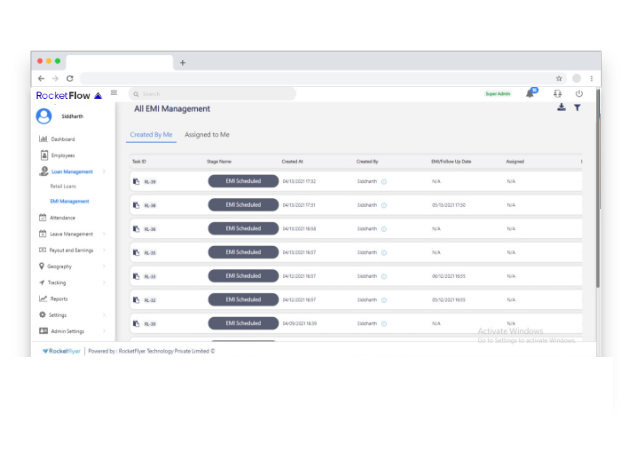 Manage EMI Schedules
Rocketflow lets your Collections team to monitor the EMI Schedules to ensure you get the due amount on time.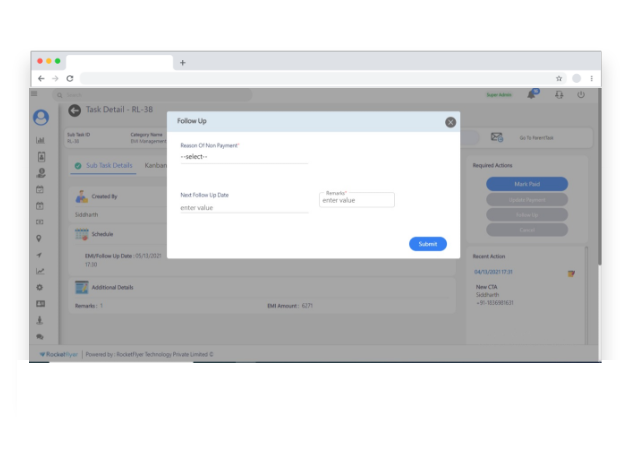 Manage Followups
Create sub tasks for follow ups within loan journey for your backend operations team to ensure followups are never missed.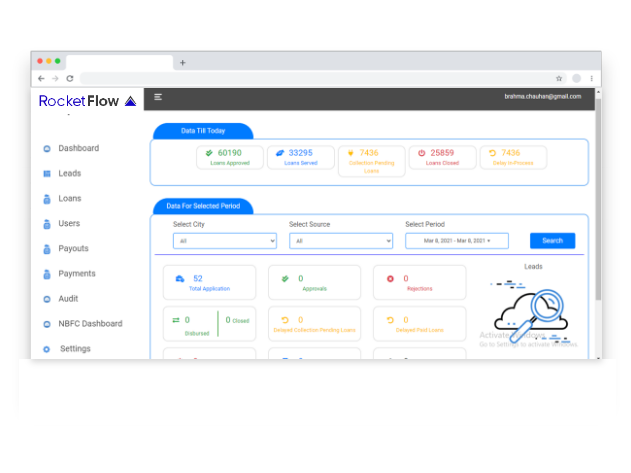 Reports and Analytics
Get an end to end insight into your Lending Operations through Rocketflow. Download and schedule reports and let your decision makers get a real time view of the business health.