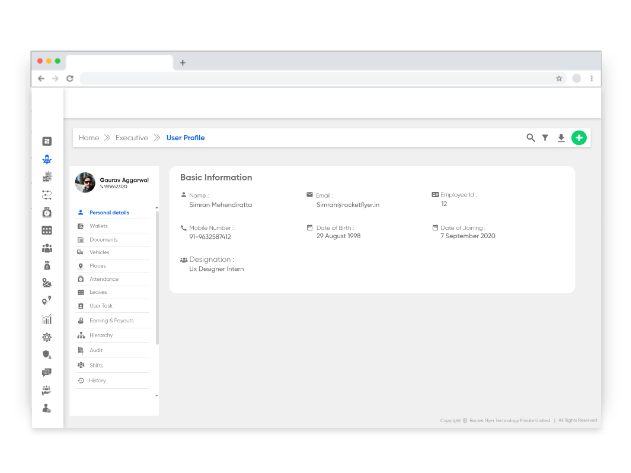 Manage Manpower
Admin panel lets Supervisors/Admins control the add and manage executives and workers using the platform. Supervisors/Admins can control what workers get to see.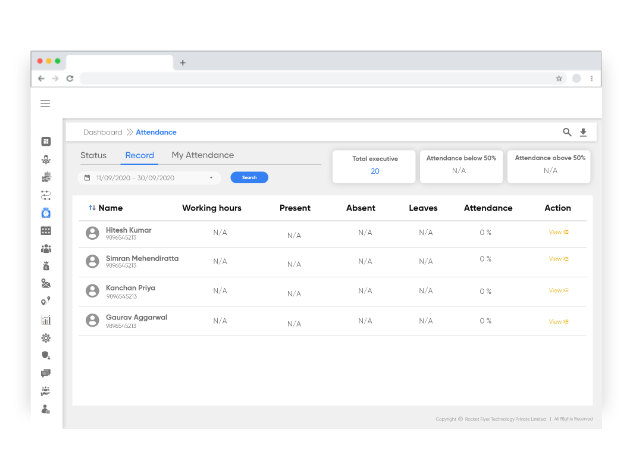 Manage Attendance and Leave
Supervisors/Admins through a single screen can get a real time view into attendance, leaves, and download reports. Supervisors can also approve/reject leaves through the platform.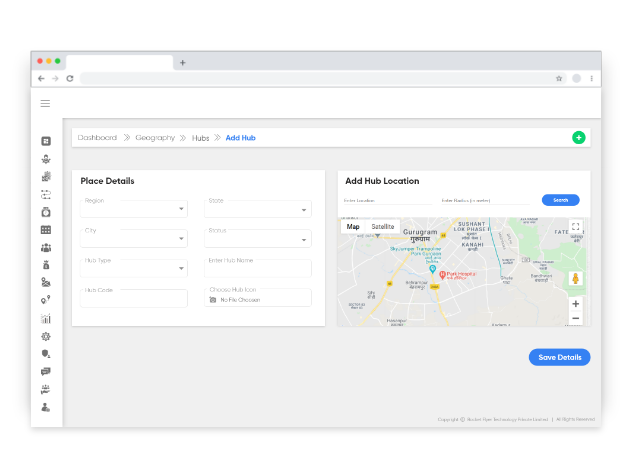 Manage Geographies
Supervisors/Admins can add and manage different regions, cities, blocks and hubs. Admins can map geo fence along with the hub locations as well. Admins can further tag users and inventories with the hub locations to restrict attendance and operations with a respective location.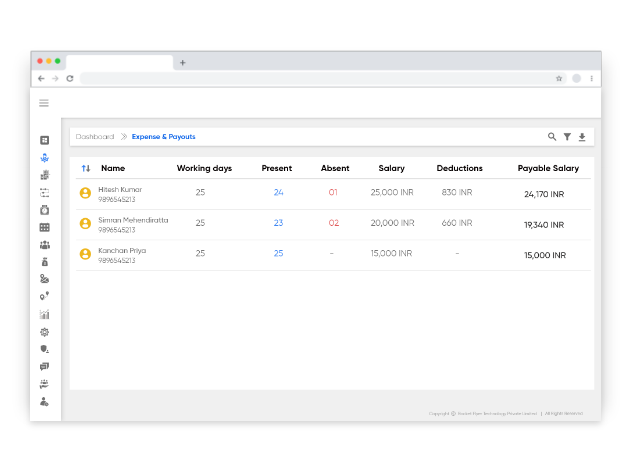 Manage Salary Reports
System Admins/Finance team can fetch the salary report and do an end of month reconciliation of the salary to be processed for Executives and Workers.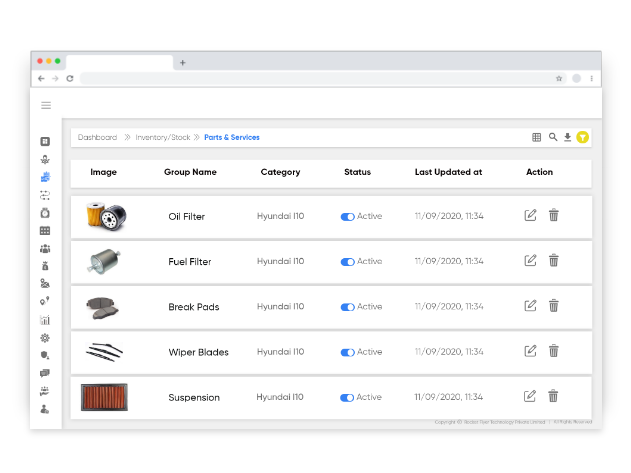 Manage Inventory
System Admins/Stock Supervisors can add and manage inventories of a particular location. The Supervisors can keep a tab on the inventory coming In and going Out thereby ensuring full transparency and efficiency.
Manage Mining Operations
The business processes pertaining to Mining Operations are mapped with Rocketflow. Rocketflow lets Supervisors and System Administrators to manage and track individual tasks for operational adherence through a single platform.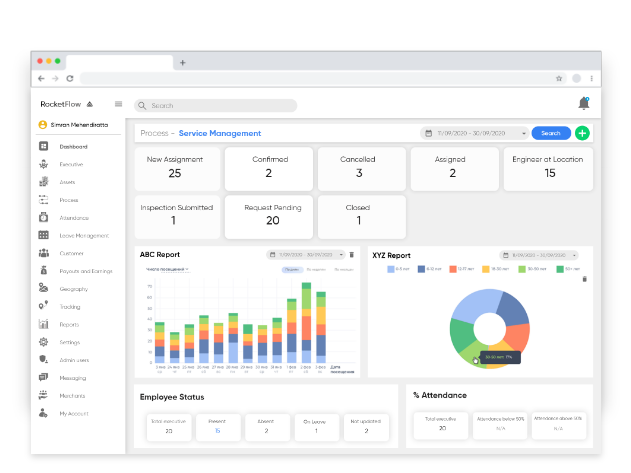 Dashboard and Analytics
Rocketflow lets Supervisors and System Administrators get a single consolidated view through a dashboard for task management across the mining operations. Get a single view of the attendance, leaves across geographies to plan and take recuperative actions through a single dashboard.