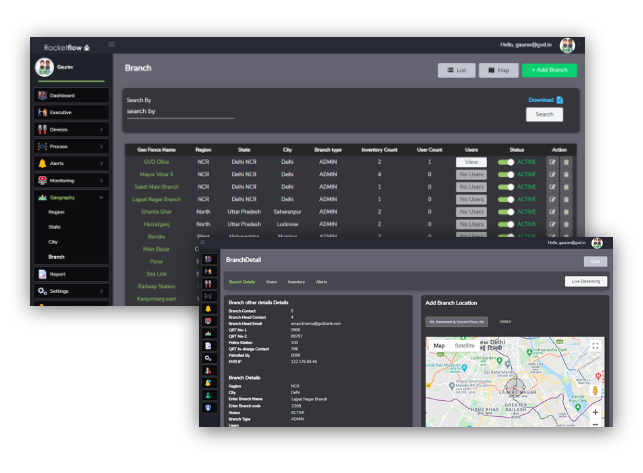 Map Devices, Sites and Locations
Rocketflow web portal helps you map sites and locations, bind assets with sites or locations, bind users with sites. Real time Map View of the end to end Security and Surveillance operations.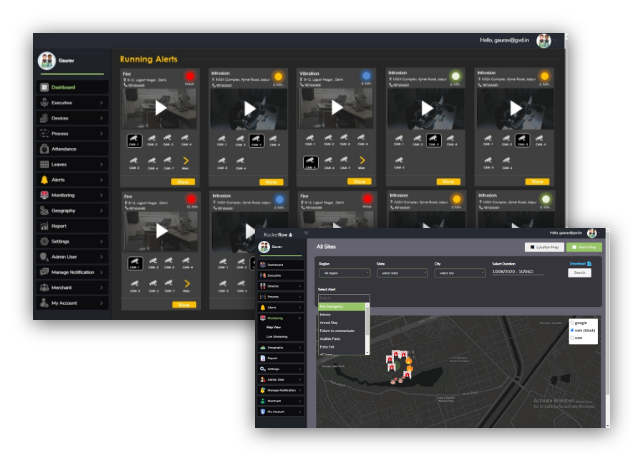 Real Time Alerts
Rocketflow platform allows you to receive alerts and take actions. Command and Control Center gets a dashboard view of the alerts, platform does auto assignment of alerts to executives. Executives can play the alerts, perform SOPs and submit incident report through a single consolidated view.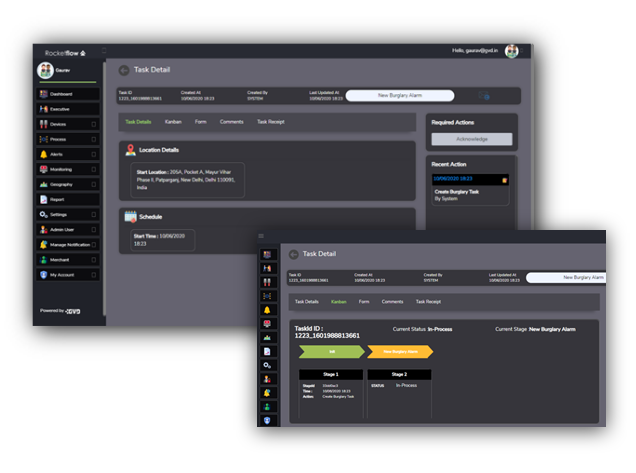 Manage SOP's
Rocketflow platform comes with an easy to use, drag and drop process designer to configure SOPs against different alert types. Bind data capture forms at each stage of your SOP. Rocketflow helps you manage security investigations better, store data and retrieve historical information with ease.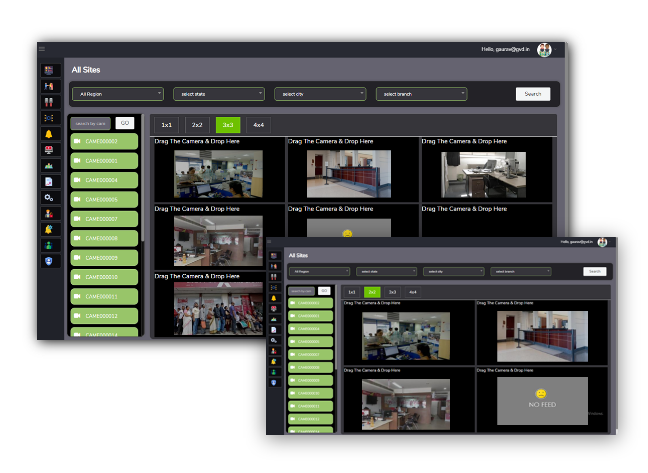 Live Monitoring
Rocketflow platform is integrated with well known OEMs for CCTV Cameras. Configure video monitoring walls for your Command and Control Teams to provide 24*7 surveillance in no time. Experience ease of use with Rocketflow.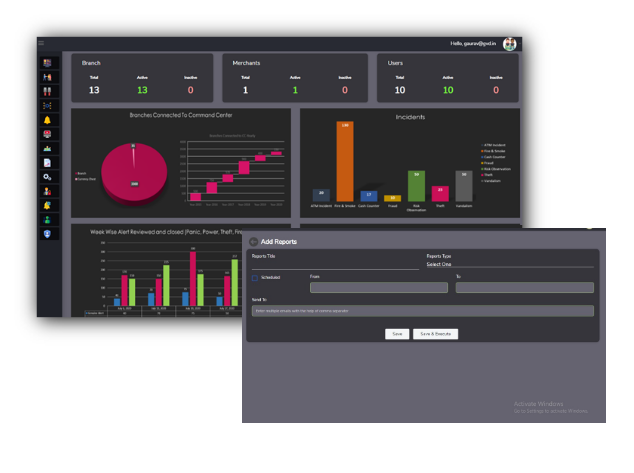 Dashboard and Reports
Rocketflow platform allows decision makers to be on top of their business operations by providing them real time dashboards and reports. Managers can download schedule reports for attendance, leave, processes, inventory, alerts in real time. Increase business efficiency with Rocketflow.